Founded by Christina Korp and Helen Marshall, the People's Moon is an art project created with the support of the Aldrin Family Foundation and The People's Picture.

On the 21st of July 2019, Apollo 11 celebrated its 50th Anniversary. In honour of the historical event, The People's Moon by The People's Picture dominated the entire Piccadilly Lights between 9-10pm – the exact hour 50 years ago that Apollo 11 landed the first humans on the Moon. The Piccadilly Circus screens displayed 10,000 images from both the NASA archives and from public submissions submitted to the People's Moon website, as well as historical sequences provided by Discovery Channel.
Derek Manns, Digital Advertising Manager at Landsec, which operates the Piccadilly Lights said: "Piccadilly Lights is renowned for capturing the eyes and minds of over 300 million people that pass through Piccadilly Circus each year. This interactive experience from The People's Moon is a great opportunity to unite people all over the world, and we're excited to be part of the celebrations for this inspiring moment in our history.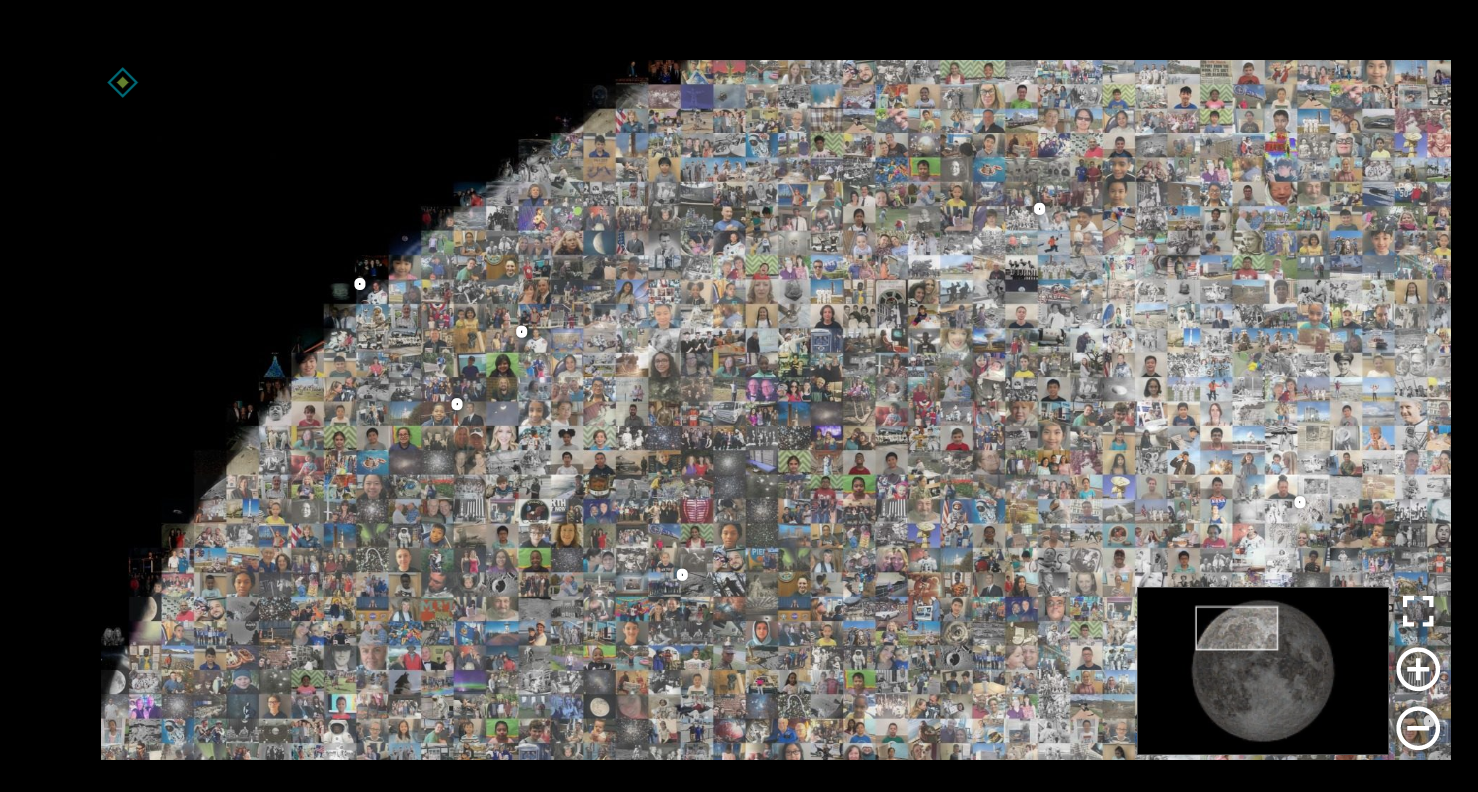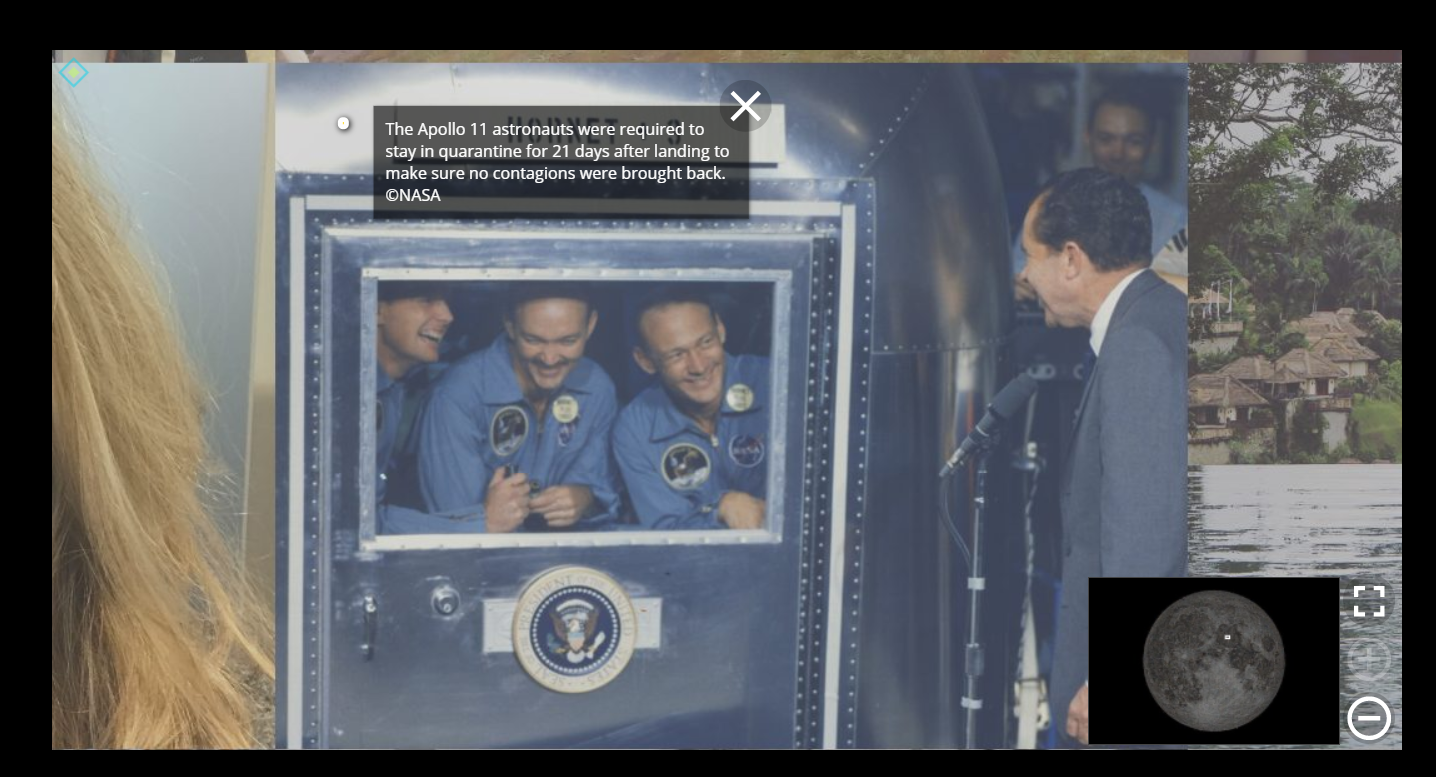 Watch the complete broadcast below! Featuring original footage of the Moon landing, the campaign also explores the giant Moon mosaic also featuring photos sent from the public reminiscing their own stories Apollo 11.
The People's Moon founded by Christina Korp and Helen Marshall
Creative Director: Helen Marshall
Mosaic Artist: Helen Marshall
Production: Claire McDougall
Motion Graphics: Jane Quan