'Rainbows for the NHS'
 is a giant interactive 'mosaic of hope', made up of thousands of pictures and stories, submitted to the People's Picture during the COVID-19 pandemic. You can 
explore the mosaic
 and the many lives of the NHS, key workers, carers and people from across the country.
The People's Picture
 launched the project at London Piccadilly Lights on Monday 22 June 2020 and called out for people to submit their pictures and stories. 
Landsec
 and 
Ocean Outdoor
 donated the iconic screen as part of their community engagement programme which has continued throughout the coronavirus pandemic.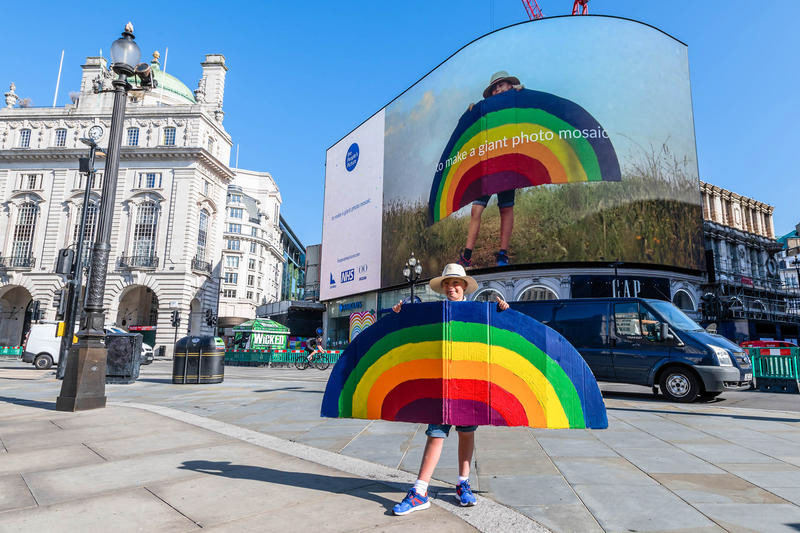 Watch the domination below! Featuring submissions from all across the UK, you can find more information about the project
here
.
Rainbows for the NHS by The People's Picture
Creative Director: Helen Marshall
Mosaic Artist: Helen Marshall
Production: Claire McDougall
Motion Graphics: Jane Quan